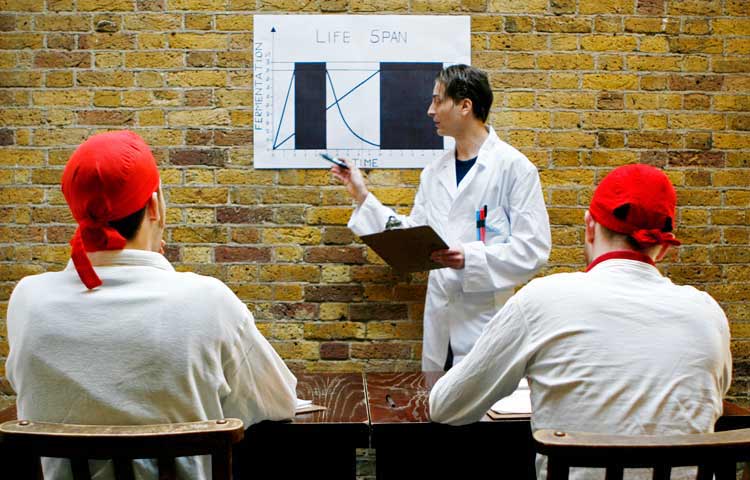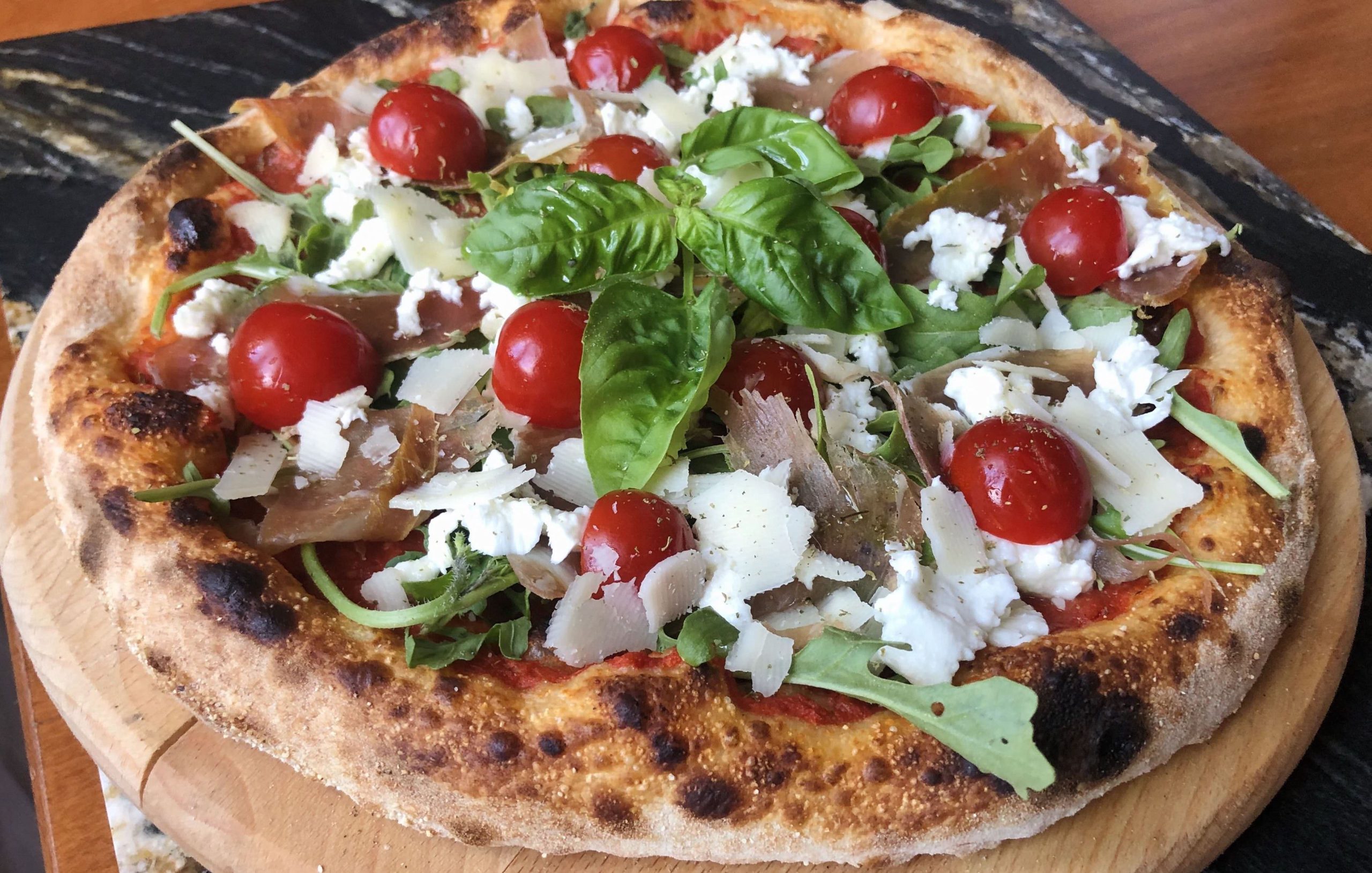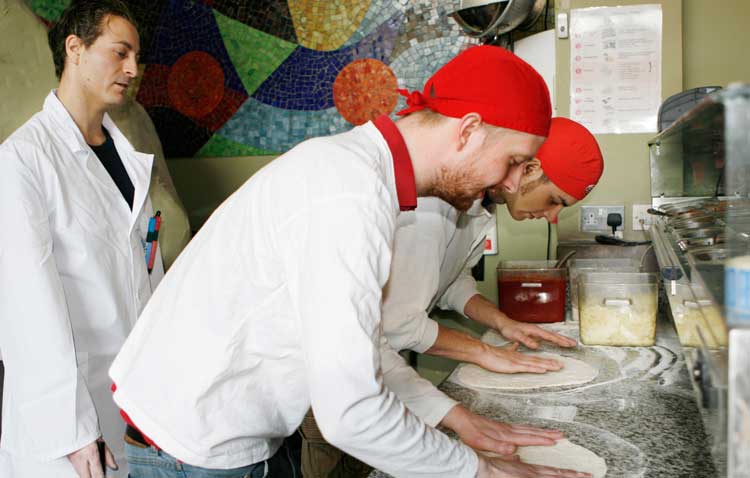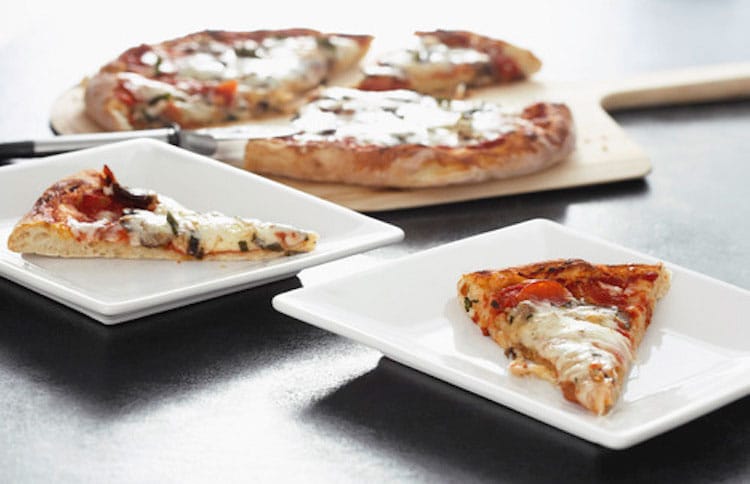 Pizza Kurs New York
8 aufeinanderfolgende Tage "Gruppen-Pizzakurs" in New York (USA).
Die Kurse werden mit professionellem "Elektronischem Steinbackofen" (Strom) für Pizzen unterrichtet. (Maximal 5 Schüler bilden eine Klasse).
PREIS: USD 6250,00
Zeitplan – 2024  
♥

  23 – 30 März
♥

  20 – 27 Juli
♥

  21 – 28 September
Pizza Kurs New York
Der Preis 8 aufeinanderfolgende Tage "Gruppen-Pizzakurs" in New York beinhaltet:
♥

 Beratung auf die Besonderheiten Ihres Unternehmens zugeschnitten
♥

 Zutaten
♥

 Unterrichtsmaterial (Rezepte, Hand-Outs, technische Produktdaten)
♥

 Uniform [T-Shirt, Schürze, Bandana (Kopftuch)]
♥

 Gebrauch von professionellem Equipment in unseren Partner-Pizzerien während der Dauer des Kurses
♥

 Nach Abschluss des Kurses (nach einer Prüfung) erhalten die Kursteilnehmer ein international anerkanntes "National Pizza School (NPS)"-Diplom der "Italian Pizza Association".
♥

 Online Support nach dem Kurs
♥

 3 Jahre gratis Updates
Unsere Pizza Schule basiert auf den Prinzipien der Lehre "HQHD" basiert (High Quality & Healthy Digestion).
Wir verwenden eine Vielzahl neu entwickelter natürlicher Mehlmischungen, die arm an Kohlenhydraten und reich an Proteinen sind.
Unsere Kurse sind so konzipiert, dass wir auch diejenigen ohne Vorkenntnisse ausbilden können. Jedoch richten sich unsere Kurse auch an all, die ihr bestehendes Pizzageschäft verbessern oder perfektionieren mochten, aufbauend auf ihren bisherigen Fertigkeiten und ihrem Wissen.
Unsere Kurse und Beratungstätigkeiten werden von qualifizierten Lehrern und Pizza-Experten, anerkannt von der "Italian Pizza Association", durchgeführt.
Business-pizza setting and training are just part of our services. We collaborate with some of the best Italian chefs and bartenders/mixologists who work with top-tier restaurants, clubs and culinary schools in Italy.
BEDINGUNGEN UND KONDITIONEN
Ein "Gruppen-Pizzakurs" in New York, der mit einem traditionellen "Steinbackofen" (befeuert mit Holz) unterrichtet wird, findet nachmittags statt.
Alle Preise verstehen sich in Euro. Den aktuellen Umrechnungskurs entnehmen Sie bitte hier: www.xe.com.
HINWEIS: Es ist eine Anzahlung in Höhe von 25% für jede Buchung erforderlich. Alle Gruppenkursdaten können Änderungen unterliegen.
100% unserer Kunden – meist ohne jegliche Erfahrung im Pizzageschäft – schaffen es, in kürzester Zeit ihr eigenes erfolgreiches Pizzageschäft zu eröffnen. Viele von ihnen entwickeln ihre eigenen Marken und eröffnen ein zweites Geschäft innerhalb von 18 Monaten.